— LARGEST OFFER WITH THE BEST PRICES - BOOK YOUR BOAT TODAY—
When it comes to sailing, one of the most popular contemporary sport and tourist activities, the Mediterranean Sea has been the first choice for many a traveler. In the 2015 season Kaiser Yachting offers you a discount of up to 25 percent on our sailing boats via the early-minute booking option. In addition to attractive prices, there is no extra booking charge.
Enjoy your sailing with us!
— BLACK FRIDAY - JUST FOR QUICKEST - BOOK TODAY AND GET 30% OFF —
Sailing boats - Mediterranean
Sailing is a passion for pleasure addicts who need not just the the sea. Complete satisfaction comes with the wind, without which there is no sailing, just floating. The pleasure is obviously a great when for many centuries people from all over the world can not resist it. Choose the sail boat - bare-boat or crewed - of your dreams and enjoy your best Sailing Holiday!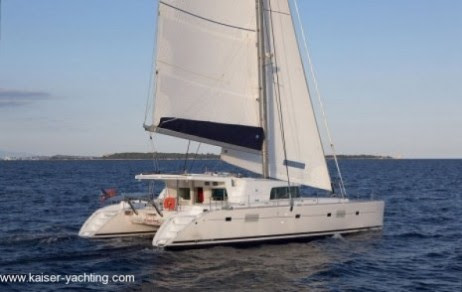 Catamaran charter
To feel good on a cat, you need a top quality vessel and crew. To pick the right boat and crew and to be perfectly sure that you have chosen the right boat we sail regularly with all the cats that we have in our offer. Feel free to ask whatever interests you about this specific type of vessel, we will try to find the right answer for you. We offer dozens of catamarans on the Adriatic, which are based in charter bases, ports and harbors in Croatia.
Motor and power boats
If you are thinking about renting a motor boat, our boats offer perfect comfort in 2, 3, 4 or 5 cabins. Most of our boats are equipped with spacious cabins, the most state of the art navigation and communication equipment, sophisticated technology, TV sets with big screens, wake-surfing sports' equipment and other amenities. They are great for a longer ride far away from the coast while providing enough space on the deck and below.
Luxury and Mega yachts
Luxury and mega yachts have become very popular during the past decade. They can be mostly found in the Mediterranean, i.e., the Adriatic sea in Croatia. Kaiser Yachting offers yacht charter of luxury boats & mega yachts with private crew, which is ideal for clients who want to be free to enjoy their vacation.